What have you accomplished so far this year? Have you addressed any of your new year's resolutions? Did anything celebratory happen since January 1st but the demands of school wouldn't allow you to celebrate?
If so, now is the time to do so! You do not have to wait until December 31st to celebrate your life, your achievements or to check-in with yourself about what's been going on.
With that in mind, here's my mid-year review so far:
1. I presented at my first national conference as a doc student! Not only was this my first counseling conference, but it was also my first time visiting Columbia University. I was accepted to Columbia for my Master's Degree in Counseling, but I decided not to attend (me + snow = no thank you!). I definitely wondered if I made the right choice and after visiting and presenting there, I believe that I did.
2. I sat on my first research panel! 2017 so far has been a year of firsts for me. I was definitely anxious before the panel, but once we got going, it wasn't half bad! It was a wonderful experience sharing space with other Black women who are doing the work that I'm so passionate about. #BlackLivesMatter
3. I presented at #NASPA17! If you've ever been to a #NASPA conference, you know that it is a HUGE event with literally thousands of students and professionals! Upon entering the conference hall, I felt immediate anxiety because I am an extreme introvert with some fairly crippling social anxiety. However, I still count it as a WIN that my team and I successfully presented our topic and engaged the crowd in some necessary conversations! Did I mention that this project was the VERY FIRST major assignment that we were given as doc students? INCREDIBLE! #blkgradlife
4. I successfully incorporated my non-profit, Brilliant Black Girl, Inc.! BBG is a labor of love that I put off due to pure anxiety, fear and a LOT of #impostersyndrome (more on this phenomenon in a future post). I had been dodging calls from my trademark attorney for WEEKS because 1) attorneys are EXPENSIVE & I'm a full-time grad student and 2) starting a business is scary! I convinced myself that this dream needed to be delayed until I had more time, more money, more resources…but what I really needed was more faith. So on March 9th, 2017, I FINALLY answered the phone, spoke with my attorney and filed the paperwork! I'm still amazed at God's faithfulness!
5. I finally sat for the NCE (National Counseling Exam)…. AND I PASSED!!!! I'm officially a National Certified Counselor!!! This has been an interesting journey and I am SO happy to be over this milestone!!! God is GREAT!!!
6. I completed my first year of #PhDLife (with a 4.0 GPA)!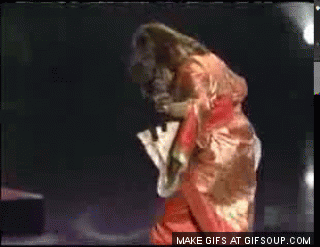 Throughout year 1, I compiled a list of "Lessons Learned", which I now call my #BlackGirlPhDSurvivalGuide. Check out parts 1 and 2 of my survival guide, including 10 things that I have learned so far on my #JourneyToPhD and Lessons Learned from #PhDYear1.
A LOT has already happened and we are only half-way through the year! Despite what I have chosen to share in this post, it hasn't all been high points. I have lost family members, comforted close friends who lost their parents, missed study days to support friends in mourning, felt utter BURN OUT at the end of the semester, struggled to finish my last few assignments and even questioned some friendships.
However, I decided to highlight the positive things because in the busy-ness of academia, we don't stop and congratulate ourselves enough for the little things.
Whether big or small, I'd love to hear what you've accomplished so far this year. Share with me in the comments!
In solidarity,
Raven K.